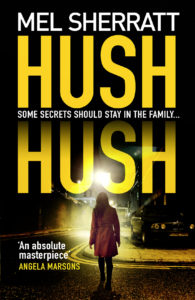 'On a thriller cocktail list, Hush Hush would be a Bloody Mary with a perfect twist…' FIONA BARTON
A killer is on the loose, attacking people in places they feel most safe: their workplaces, their homes. It's up to DS Grace Allendale to stop the murders, and prove herself to her new team.
All clues lead to local crime family the Steeles, but that's where things get complicated. Because the Steeles aren't just any family, they're Grace's family. Two brothers and two sisters, connected by the violent father only Grace and her mother escaped.
To catch the killer, Grace will have to choose between her team and her blood. But who do you trust, when both sides are out to get you?
An unforgettable thriller that fans of MARTINA COLE and CARA HUNTER won't be able to put down.
This is the first book in the DS Grace Allendale Series
'A terrific read.' MARTINA COLE
TICK… In the city of Stoke, a teenage girl is murdered in the middle of the day, her lifeless body abandoned in a field behind her school.
TOCK… Two days later, a young mother is abducted. She's discovered strangled and dumped in a local park.
TIME'S UP… DS Grace Allendale and her team are brought in to investigate, but with a bold killer, no leads and nothing to connect the victims, the case seems hopeless. It's only when a third woman is targeted that a sinister pattern emerges. A dangerous mind is behind these attacks, and Grace realises that the clock is ticking…
Can they catch the killer before another young woman dies?
The #1 bestseller returns with a breathtaking thriller that will have you on the edge of your seat.
This is the second book in the DS Grace Allendale Series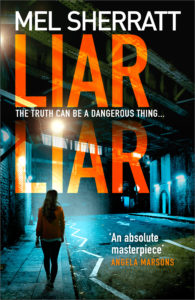 'Twists and turns and delivers a satisfying shot of tension.' RACHEL ABBOTT
The truth can be a dangerous thing…
When a young boy falls from a balcony in a block of flats, DS Grace Allendale witnesses the shocking aftermath of the tragic event. But strangely, no one will admit to seeing anything – and the parents will only tell the police that it was an accident.
Determined to sort the truth from the lies, Grace is thrown into a case that takes her to the darkest corners of the criminal world – and strikes closer to home than she could have ever imagined…
A gripping and pacey thriller that will keep you on the edge of your seat from the moment you turn the first page.
This is the third book in the DS Grace Allendale Series