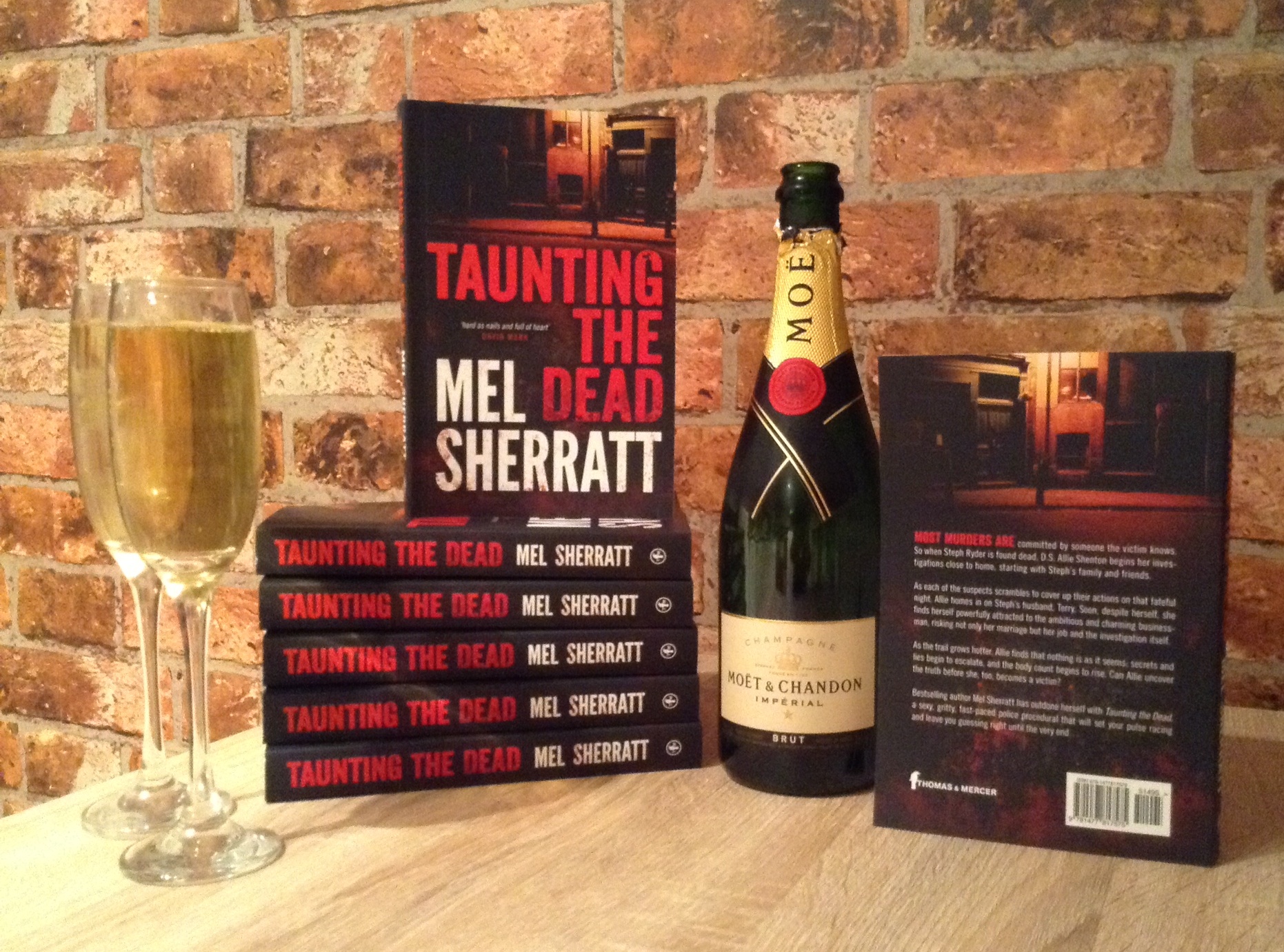 Yesterday my dreams came true when I received paperback copies of TAUNTING THE DEAD. After fourteen years, I'm pretty certain it's the longest time anyone has waited to hold their baby.
Yes, there were tears. Yes, there were grins. Yes, there had to be champagne. And yes, I did stroke the cover rather a lot.
I know that TAUNTING THE DEAD is out next Tuesday, and I know I should really link to it here so that you can pre-order if you like, but I'm not going to. You all know me better than that. I know if anyone wants to buy the book, they will and I don't want to spoil this post. It's celebration time! So, I'll leave you with this thought instead – if you have hopes and aspirations, just keep on keeping on.
I'd like to say a special thank you to Madeleine Milburn, who this time last year I hadn't even met (we met on December 7.) Also to Emilie Marneur at Amazon Publishing for being a dream to work with. Thank you both for your help, support and friendship. And thank you for everyone's support along the way.
The longest pregnancy ever – wetting the baby's head.