March 25 2019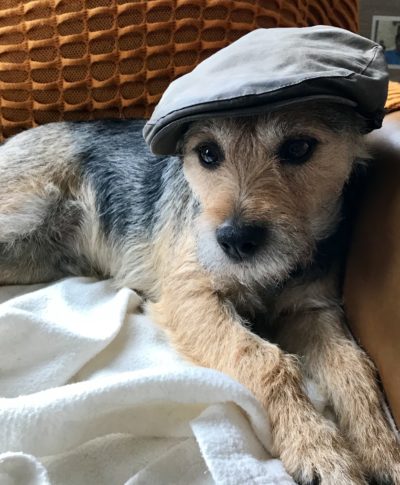 I'm writing book number 18 at the moment. Writing is a very weird profession. I write three drafts to get to a decent first draft.
When I'm writing the first draft, I'm full of beans and getting the words down quickly.
When I'm writing the second draft, I hate everything about writing, the book I'm working on and the publishing career I chose. I tend to go to ground (believe me, it's better than me moaning at ya.)
When I'm writing draft three, everything lines up and I'm okay again.
I'm in second draft mode at the moment. Apologies for grumpiness, self-doubt and sporadic posting…
So here's a cute Dexter photo instead 🙂
Second draft mode and grumpy – Diary of a Stoke author