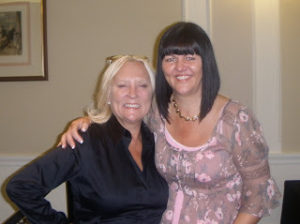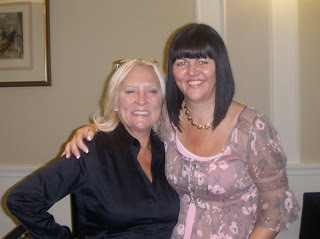 February 5 2019
After a visit from the self-doubt fairy last week, I am back on track this week. As a writer, you have to find your own definition of success. For me, it was to actually get a book published after twelve years of rejection. In the end, to do this I had to learn how to self-publish too.
Next, it was to sell 100 copies, 1000, copies, 10,000 copies and so on. It's natural to need something to aim for – although I never in a million years (excuse the pun) thought I would sell over one million books.
I have a writing bucket list and I've crossed a few things off from it now. But one of them was to get a quote from my favourite author, Martina Cole. I met Martina in 2011 at Theakstons Old Peculiar Crime Writing Festival. It was the first time I had attended the festival in Harrogate and I was unpublished, doing the rounds with an agent and getting rejected.
I had also been made redundant a few months earlier so had to watch the pennies. It cost me about £500 with accommodation and travel and a few tickets. I remember feeling nervous about spending so much and only having the money to book for five panels.
That money was the best I have spent in my career by far. Not only did I meet Martina, but I met editors, authors, people I knew from online via Twitter and bloggers – mostly in the bar. I now class them as my crime family. Everyone was so friendly and approachable. I remember Mark Billingham smiling as he drew level with me and saying 'are you Writer Mels' (my twitter name) and being ecstatic that he knew me!
I also met tons of writers that have since gone on to be published. That's just amazing.
I spoke to one editor, she had my manuscript for Taunting the Dead at the time and ended up asking to see another I had chatted to her about. I never ended up signing with that publisher but I class that editor as a friend still today. You can't put a price on that.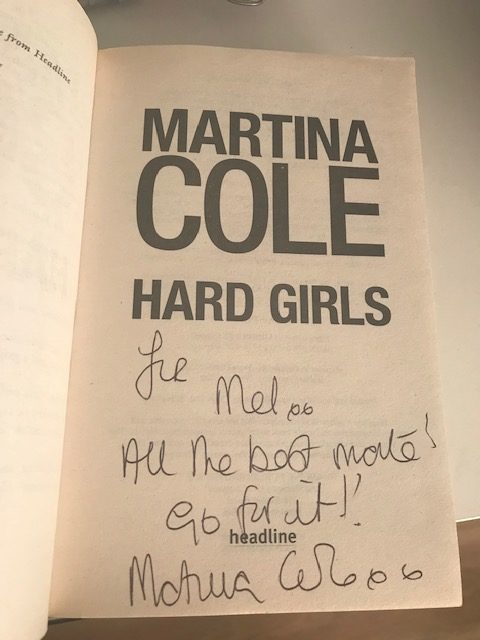 And I got to meet my idol, get a photo and a signed copy of her book, Hard Girls. Since then, I've met Martina quite a few times, I've partied with her to celebrate her 25thyear in publishing and I still adore her. So for me to have this quote from her means so much and ticks off a top item on my writing bucket list.  
'A terrific read from a lovely lady.'
How fabulous is that? It takes hours to read a book, and I'm truly grateful for anyone's time but she really is the Queen of Crime. I was absolutely thrilled and can't wait to see it on a copy of my next book, Tick Tock, out in May.
What was I doing last week?
I was still head down editing. I got the first draft from 35,000 to a final 48,000 words before I ran out of steam. So not quite the 50,000 words I wanted but a good effort. There are words to edit – that's why I call my first draft a dirty draft as it will take a lot of cleaning up to get it to a readable stage.
I'm meeting with my editor tomorrow so I now have a good grounding of what the book will be about. It always changes from that first synopsis, so it's great to get feedback before regrouping and getting to grips with the second draft.
Because for me, the second draft is the hardest. It's the one that changes it from an idea to a book, but it's so hard. I reread it to see what needs to be added and removed and then I start again from the beginning. I lose as many words I add as some of my original ideas aren't working, or have been replaced by better ones.

For now, it's back to project B while I have a week off from Project A to let it settle a little.
A tattoo!
I've also had my first tattoo. At 52, I never thought I'd have one but I wanted something to symbolise my writing. I've had six words tattooed on the inside of my left forearm. I won't tell you what they say but if you ever see me anywhere, please do ask about it…
I had it done by a local tattoo artist, Jason Powner, Skin Jase. He too was named as one of Stoke-on-Trent's top 100 influential people so I thought who better to go to. He was brilliant – put my nerves at ease and did an excellent job. I can see DS Grace Allendale visiting him soon in one of my books…
What have I been reading?
Only one book this week but I thoroughly enjoyed it. DEAD INSIDE, Noelle Holten. It's out in May and is a great read. My quote for it? 'A brilliant debut – gritty, dark and chilling. Noelle Holten knows her stuff.'
Quotes and quotes… in two different kinds of ink. Diary of a Stoke author