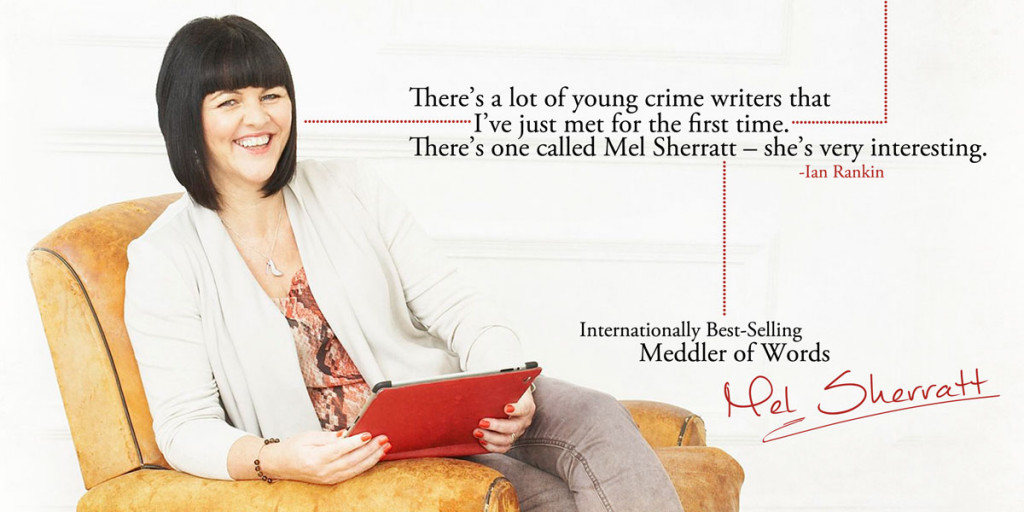 I've been updating my blog for a couple of weeks now. It's been great fun interacting with everyone, and thank you for some of the lovely comments and messages I've received.
I want to start a regular feature each month #AskMel where I answer a few questions. So far these are what I've been asked: 
What started you on your path to writing?
I honestly can't remember a time when I wasn't writing. My first story was about Gerry the Gobstopper who was kidnapped from the sweet shop and the other sweets had to rescue him. That was quite dark, actually…
When I was sixteen, I sent a few short stories to a magazine called Love Stories but they were all rejected, despite the encouraging comments that they were sending to me. After that, I must have read every 'how-to' write book in my local library over and over but then life got in the way.
My dream always remained but it became more of a hobby. You could always tell when I wasn't happy in a job as I would turn to my writing. Once things were on the straight and narrow again, I'd stop writing. Then a few years ago – well, actually a lot of years ago in 1999, I started to get serious about it, wrote 'Chapter One' and didn't finish until I wrote 'The End' several months later. It was the first of many, many, many drafts and, since then, I've been trying to get better at it.
How much planning do you do before starting a new book?
Once I have the theme for the book, i.e the hook, I plan for about a month beforehand. I get to know my characters a little, and then I interlink the subplots and create about forty bullet points with things to write about. 
The more I write, the more I let the characters dictate – which sounds bizarre as I am the writer – but if a character goes off plot, I know it's for a reason. That's why I always write a quick 'dirty' draft. I can figure out what I need to happen as a result of those changes later in the second draft. I also research topics as I go along so that I don't get too bogged down by it. It can be fascinating to research but time-wasting if I get carried away.
What is your ideal writing environment?
It can be anywhere as long as I am alone and fairly quiet. When I'm editing, I can listen to music but it's only the radio rather than a particular music album. I know other writers who say that music helps them to write but for me, it doesn't work. My ideal accompaniment is always coffee…
I have two places where I work, well, actually three if you count my settee. In the winter months, I hole myself up in my office. It gets cosy in there when it's cold. But in summer, I sit at the kitchen table facing the garden. Or if we get any good weather, I go outside. Portable working at its best!
Talk us through a typical writing day:
I always get up around 6 a.m. during the week so after a cup of coffee or two, when I'm drafting a book I use the first hour or so to go over the plots I've thought of overnight or work I wrote the day before with my laptop on the settee. Then, once I'm fed and watered, I head to my office.
From ten a.m. until one p.m. I write. A quick break for lunch and writing again until four. Then it's clearing my emails, writing blog posts etc for another hour or so.
Then that's me done for the day writing wise – unless I'm nearing the end of the draft. When my brain takes over, I have to work until it's done so I'll often write for a few hours extra during the evenings over the last couple of weeks. It's the same when I'm editing, although I only do this during the day as I need time to switch off.
Have you always wanted to write about crime specifically?
Strangely enough, I think my writing was influenced by my reading and I've come full circle. My early attempts of writing a book were more crime thriller (even though I was into reading Stephen King and Dean Koontz) – actually, I still love my first idea which was a kind of paranormal psychological thriller… I may write it one day now I've learned how to do it.
I then started to read the greats such as Marian Keyes, Adele Parks and Lisa Jewell and my writing attempts were lighter but with a working-class edge. And then my writing just went darker – THE ESTATE SERIES is very much Shameless meets Coronation Street. From that moment I was hooked.
At the time, I couldn't get a traditional deal with that series so at the suggestion of an agent I was signed with then, I took it one stage further and wrote TAUNTING THE DEAD, predominantly a police procedural.
How long does it take you to write a novel?
I've touched on this in my weekly diary, but when I'm drafting I aim to get a 'dirty draft' down in a few weeks, which as this is my day job is doable for me, providing I don't procrastinate too much. Draft two is where I try to make sense of all I wrote, cutting, pasting and usually adding another 20% to make it into a worthwhile story. Draft three is where I tighten and tie up any loose ends and twist the plots a little further.
Often I make the plots too unrealistic to heighten the tension, so this is the draft where I bring them back to earth again. After three drafts, then I feel I can show someone. So in actual fact, it takes me three drafts to make a first draft. All in all the process takes around four months if I was to put each day side to side, around six months probably fitting all my other work around it. 
You're bound to have had your fair share of rejections. How have you learned to overcome that?
Yes, I still have a folder of letters dated from 2002 to 2006 – about 50! Rejection has been a biggie for me. TAUNTING THE DEAD, and two of my other books, got all the way to acquisitions meetings (the final hurdle). But after months of going a step further and further each time, in the end it was still no to a traditional deal. As a writer, you need to learn to pick yourself up, brush yourself down and carry on. That's why I decided to self-publish.
Also, in the case of THE ESTATE SERIES, writing something that didn't fit into a certain genre meant that it was harder to get it seen. But I do believe in what I write and thankfully readers have enjoyed it.
I like readers to feel fear for my characters as they go through their journey, empathy with them when they make the wrong choices, elation when they make the right ones and also to end the book on a feel-good factor note – well, most of the time!
I also feel, due to the number of moral issues in these books, that readers will always find something they agree or don't agree with. I'd like readers to find them thought-provoking.
What other obstacles have you had to overcome in your writing career?
I suppose it would have to be trying to overcome self-doubt – although it still gets to me every now and then. I mean, really, I've sold how many books and I still feel a fraud?
What would your top tips be to all aspiring novelists out there?
Always keep honing your craft, playing with words, read others to learn from and, above all, love what you do. Trust your gut reaction. And unless you want to, never give up!
If you'd like to keep up to date with my latest releases, news and competitions, please click to sign up here.
Questions and answers – you asked, I answered. #AskMel