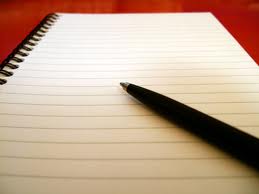 March 4 2019
What I am working on
Three weeks ago, I finished the first draft of my next crime novel. I use the term 'draft' lightly as it came in at 50,000 words. During the second draft, I take all those ideas, and the ideas I've thought of when I've read it back and I fill in the holes. This draft is the most painful one for me as I take away as many words as I write.
This book has had me in knots of a different kind. Something wasn't working after I'd read through it and figured out what needed doing next. I couldn't get into it – I couldn't even start it again. As I'm working on two projects, I decided to finish project B as I was close to tidying up the first draft and wanted to send it to my beta readers.
It was going against the grain not to work on it, but I told myself once one was completely finished, I could concentrate on project A completely.   And that's what I did. Project B is finished. 
So what wasn't working with project A? I'd realised I didn't want to do a certain plot point, but I didn't want to remove it because I'd lose so many words. Yet, unbeknown to me, while I'd been away from it, my mind had worked out what I needed to do to amend the problem.
I sat down this morning and went through it again, with the new plot in mind, and lost 4,500 words. I was convinced I was going to lose half of them, and probably would have if I'd kept with the original ideas. Had I started that second draft straightaway, I would also have written lots of words that now needed deleting. And I get to write a more interesting story for me, as well as my readers. 
Sometimes having writer's block isn't a case of not wanting to write, but giving your brain time to figure out what to write. I am so pleased I'm on track again, and am raring to go. 
What I have been reading
Not much time at the moment but I made the grave 'mistake' of taking a peep at a book and now can't put it down. It's called THE FLATSHARE and is out in April this year, and is going to be huge. I said it here. It is everything I love in a book. Adorable, warm and amusing characters with such a clever concept and a deeper subject emerging too. Beth O'Leary is represented by my agency and I can't wait to meet her. I also can't wait to finish work and get back to it. I'm halfway through, will let you know next week…
Newcastle Noir
I am on a panel at Newcastle Noir, taking place over the first May bank holiday. Here's the program for more information – my panel is on at 1.30pm on Sunday 5 May, just after the publication of my next book, TICK TOCK, which is out on 2 May.
What I'm looking forward to
It's the London Book Fair next week. I hear people say that it's not for writers, but if you go along with someone it can be fun. If you are looking into self-publishing, or indeed if you want to network with some amazing people and learn about writing marketing, promotion etc it is well worth attending as for the price of the three-day pass (£45.00) you can get three days of talks and panels in Author HQ, sponsored and run by Amazon Kindle Direct Publishing. 
I would go every year for this alone, but I also find it great to arrange meetings with other people as everyone in publishing is in the same place at the same time. So I'm meeting my editor, my sales team, having drinks with Amazon Publishing and Amazon KDP, having lunch, dinner and coffee with friends and I'll be sneaking into the rights department to say hello to my agent. And I also get to spend time with my writing partner-in-crime, Caroline Mitchell. She has a new book out this week too, THE SECRET CHILD. 
I absolutely love going to the book fair. It's such a buzz and I get to see and meet so many people. If you're at the KDP stand and see me, do come and say hello. 
It's a numbers game, this writing lark – diary of a Stoke author.