Yes, it's that time of year again, as everyone in my crime family gets ready to head to Harrogate and Theakston Old Peculiar Crime Writing Festival at The Old Swan Hotel. It's always a great weekend of fun. This is the fourth year running that I've attended and I can't wait to go again. But, let me take you back to 2011 first and work you through the past festivals.
Three years ago, July 2011.
My first crime festival and I was so excited. At that time, TAUNTING THE DEAD had gone out on submission about a month before and I'd had a few rejections but there were still a few outstanding. I met some of those editors at the festival, along with a whole host of people, including Martina Cole. As I sat in the audience listening to her, she spoke about her books containing strong women characters and the hair on my neck stood on end. I had a series, mainly about strong women but it was being rejected because it was too cross-genre, in between women's fiction and crime. I did agree – I always likened it to Shameless meets Eastenders – but I firmly believed in that series. Sadly, it didn't sell.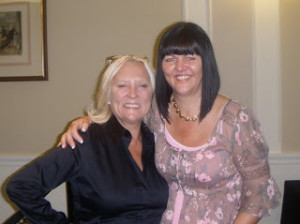 I'm not ashamed to admit that when I left the festival on the Saturday night, ready to catch my train home the next day, after years of rejection, I had a good old cry thinking that I would never be good enough to join the ranks of some of the authors who I had met. It was a really low point in my life. Sadly, TAUNTING THE DEAD, getting as far as acquisition meeting with one publisher, was rejected by the remaining editors who had it, but because I had met a few of those editors at the festival, I had some really great feedback and positive (as you can get) rejections. I also had one who was interested in SOMEWHERE TO HIDE, which also went to an acquisition meeting and was turned down.

Two years ago, July 2012
Late December 2011, I decided to self-publish TAUNTING THE DEAD as an e-book and it became a number one bestseller. By the time I went to Harrogate, it had sold then about 50,000 copies. This was the year when Fifty Shades of Grey was dominating the charts. And this was the year that I met Ian Rankin after he had read it and he made me blush when he said my writing was rude.
It was also the year when a panel around e-books was a bit controversial. I'll say no more on that matter but, suffice it to say, that the topic was about 20p books and books less than the price of a cup of coffee and that self-publishing was frowned upon.
I also met another commissioning editor who asked to read SOMEWHERE TO HIDE and then took it to an acquisition meeting. Sadly, again it was rejected. It wasn't that they didn't want to publish it; it was that they didn't know how to market it i.e. cross-genre.
Last year – July 2013
Remember that series I felt passionate about – with strong women characters? I self-published all three in the latter part of 2012, THE ESTATE, and they all became bestsellers. I was completely shocked by this and had several agents contacting me over the course of a few months.
I hooked up with a new one and wrote another book. That book, WATCHING OVER YOU, was the one that finally got me the traditional book deal that I had strived for, for fourteen years. So at the festival last year, I had dinner with my publisher (something I had been so envious that other authors got to do) and my agent and had a ball. Thomas & Mercer repackaged TAUNTING THE DEAD as part of that deal and it was republished on 3 December 2013.
This year – July 2014
This year, I am taking part in a panel at the festival! It's called The Good Old Days and I'm sure will be a great discussion as there are four authors with very different journeys to publication. I'm also delighted that my idol actress, Olivia Colman, will be there too. For me personally, there is no other 'stronger woman.'
And as well as that, I go again with another two-book deal. They've been like buses for me – I wait fourteen years and then two come along in the space of a year. And TAUNTING THE DEAD has become book one of a new series. FOLLOW THE LEADER and ONLY THE BRAVE will be out next year.
So full circle – from nothing to dreams come true in four years. Let's not mention the previous ten 😉
If you're there and you know me from Twitter, do come and say hello. I will be the one who is full of life online but really shy in person. Which is why the post title mentions hiccups. The bane of my life is stress-induced hiccups – believe me, I am known for them wherever I go. It's sometimes why I go quiet on people as I'm scared to breath and embarrass myself. They aren't just normal hiccups – they are really loud and painful and I get them for the whole time I am there, morning, noon and night.
This year, I have tablets and hope that I don't get them. I'll let you know on my return…
Harrogate Highlights post – 2013
Harrogate without hiccups… hopefully.