January 28th 2019
I started the week off with a message about something wonderful. My local newspaper, The Sentinel, has included me in its list of the top 100 influential and inspirational people in my hometown of Stoke-on-Trent 2019.
It's always an honour to be recognized amongst the good and the great – I remember feeling so proud to be longlisted and then shortlisted to the last five authors for the Crime Writers Association Dagger in the Library Award (nominated by readers) in 2014. This local recognition makes me feel just fantastic. I've been on that list now for four years so I must be doing something right!
So, last week I was planning… this week I hadn't planned on planning again, but guess what? Yes, I've been planning. Since Christmas, I've tried to switch off for at least one day at the weekends. Sadly it hasn't worked so far. I think it's because I'm working on two projects at the moment, so if I'm not working on one, I'm working on the other and getting very little downtime. But I was determined to challenge myself to get more done this month and after that, there's a bit of downtime scheduled in.
What I'm working on
My word count on project A is now 35,000 and I'm on target to get to 50,000 by the end of next week. The trouble with writing so fast, however, is that I always know the next few scenes to tackle, which may lead to a few more showing up as I go, but then I get stuck and have to regroup. When I get to that stage, I have to reread what I've written. Sometimes I can't switch off until I've done this so this weekend I read through project B on Saturday and project A on Sunday. Now I can see the wood for the trees…
I'm writing book 18 now and still I find myself doing something different with every draft. That's why I always advocate that a writer needs to find their own way of getting things done. What works for me might not work for you but anything is good as long as you keep at it.
Midweek, I had a visit from the self-doubt fairy too. I realise now that it was because I had got 'lost in the plot' and whilst figuring out what to write next, she got me big style. With thoughts like:
you're hopeless at this if you can't get it right at this stage of your career.

you're a fraud.

Why is everyone else doing better than you?

What that reviewer said about your book was right (insert any number of things in here that readers say about my writing – childish,

plodding

, poor, amateur.)

I hate writing. I wish I didn't have to do it ever again.  

I'd be better getting a steady job that paid a steady wage.
But the following day, my doubts were pushed aside as the plot holes were filled, more scenes came at me to write, and the writing demon returned. I'm seeing my editor next week so once I've got to 50,000 words this weekend, I'll leave it be until I've discussed the bones of it with her again.
What I'm reading
Sadly, my head has been too full of my own books this week to enjoy reading anyone else's. However, I have had these three sent to me and I'm really looking forward to reading them once I can. Getting copies of books in the post is one of the best perks of the job.
I spoke about MANHUNT last week so I was excited to get a copy of the book about the case written by the lead detective on the case Colin Sutton.
THE DOLL FACTORY Elizabeth MacNeal is tipped to be one of the huge debuts of 2019.
DEAD INSIDE is written by one of my favourite people, Noelle Holten. Noelle and I met when she was one of the first to review TAUNTING THE DEAD in 2011. Since then she has immersed herself in the book industry, become extremely popular, and now has her own book out in May. She is one to watch – and also someone to aspire to as she has followed her dreams through.
Just an aside, my first psychological thriller WATCHING OVER YOU is on offer in the Kindle UK sale for 99p until the end of January. So for the next few days, immerse yourself in the world of Ella. I really have no idea where her character came from – she's easily the darkest and most disturbed yet!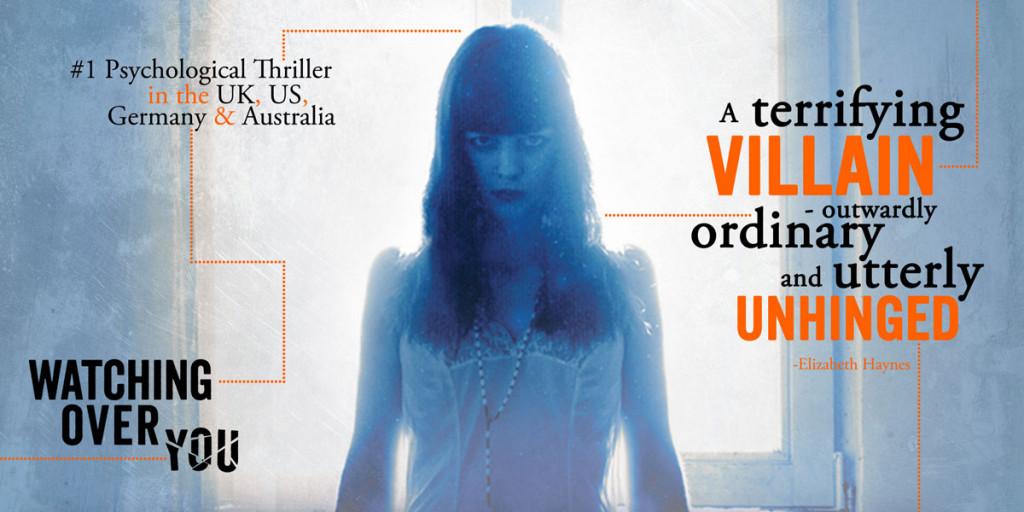 How can it be February next week? – Diary of a Stoke author