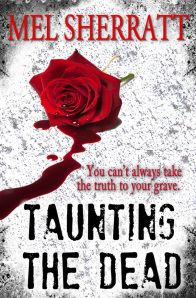 Five years ago today, I decided to self-publish my first crime novel, Taunting the Dead. I didn't do any marketing. I just uploaded the book and wrote a blog post about it, announcing why I had decided to self-publish.
I had nothing to lose. Several books I'd written had been rejected by lots of traditional publishers because I was too cross-genre, in between women's fiction and crime. I agreed, but I was determined to see if I could make it work. Maybe if I could get readers to like my book on Kindle, get myself seen, then perhaps I could get a 'proper' book deal later.
Pressing the publish button on Kindle Desktop Publishing (KDP) was one of the scariest and yet one of the most exciting things I've ever done in my writing career.
And how much has pressing that button changed my life?
I have four self-published books in The Estate Series.
I have four books published by Thomas & Mercer
I have three books, published under my pen name of Marcie Steele, by Bookouture.
I have one book in a new series, The Girls Next Door, and one on preorder, Don't Look Behind You, which will be my tenth crime novel, also by Bookouture.
In total, I've sold just over 900,000 books.
All my books have been in the Kindle UK top one hundred, most hit the top twenty, some even the top three. I've been translated into several languages and had number ones overseas. To say I was shocked when my latest novel, The Girls Next Door, went to number 3 in the Kindle UK chart yesterday was an understatement. In this game, you can't take anything for granted but I am thrilled that readers are enjoying my new series. I am really enjoying writing about Eden, my Doc Marten wearing, scooter riding, Detective Sergeant.
I've been shortlisted for the Crime Writers Association (CWA) Dagger in the Library, I've spoken on panels at Harrogate Crime Writing Festival, Crimefest, Stoke Hot Air Festival, ChipLit Fest, Writers & Artists conference, locally at lots of venues and I regularly appear at London Book Fair as a guest of KDP, where I get to pay back by sharing experience and talking to aspiring authors. I've been interviewed on lots of podcasts around the world and even engraved my name on a Kindle. 
I've met several of the great authors who inspired me too – Martina Cole, Lynda la Plante, Ian Rankin, Peter James and Mark Billingham. I also have an impressive author friend list – and I love that I know so many great writers (although not so good for my to-be-read pile). I'm a member of a crime Facebook group that gives me awesome support, laughs and encouragement.
I have worked with some fantastic professionals along the way. I still work with, and also hire, a team of amazing people who work behind the scenes, as well as having the support of a phenomenal agent.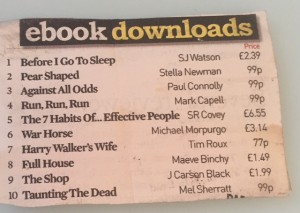 I've met some wonderful people, authors and readers – and some who have gone on to be lifelong friends. It can be a lonely life being a writer (thank goodness for Twitter and Facebook) especially with the ups and downs associated with the emotional rollercoaster journey. It's hard work to stay visible and encouragement is paramount to success. #Keeponkeepingon is my twitter hashtag.
I've raised £1000 for The Donna Louise Hospice, auctioning a character's name in Only the Brave (thanks, Steve Burgess).
My city of Stoke-on-Trent recognized me as one of  'the top 100 influential people for 2016.'
I've also had masses of support from the book blogging community who are just amazing when it comes to sharing, and having great people behind me is wonderful.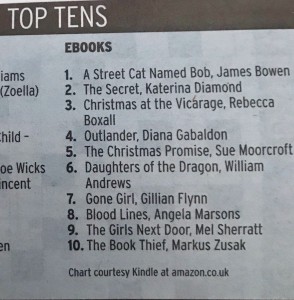 But more than this, getting daily emails from readers who have read all my books, reviews from readers who are picking up a new one and then going on to read some of my back list, tweets, and messages on Facebook makes everything so worthwhile. I write about working class people, strong women overcoming atrocities, covering gritty, realistic and often hard-hitting topics so I'm not going to be to everyone's taste. I don't write in one of the most popular genres and I often get criticised for writing easy read commercial fiction (what's wrong with that?) No one can please all the people all the time, so it's great to see such positivity.
I'm not writing this to brag – I think people know me better than that now. I'm writing this to say that taking a chance and following your dreams, no matter how hard it is, no matter how demoralising it gets, perseverance is the key. I've seen several of my writer friends getting publishing deals over these five years too, because they never gave up trying. This career isn't for everyone, but you sure will know if it is for you, because it will never let you go once you start writing.
As for me, well, ideas are calling for the next five years already…
Five years on from self-publishing Taunting the Dead